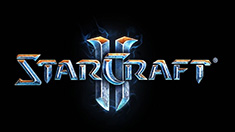 StarCraft 2 is, of course, the sequel to Blizzard Entertainment's legendary real-time strategy video game of the '90s, dedicated to the futuristic battles between several interplanetary species. In the sequel that came out in 2010, as well as in its two following expansion packs, you can pick either the humans called Terrans, an insectoid species called Zerg, or an advanced Protoss species. All three have their strengths and weaknesses, which adds to the difficulty and skill when playing against opponents relying on different strategies. This, in turn, makes watching the battles extremely exciting.
So no wonder this game was at the birthplace of esports betting with tournaments being watched by crowds of people in South Korea where StarCraft has been extremely popular, and later spreading to other countries. And even though there are StarCraft 2 tournaments with six-figure prizes at stake, it can't compete with the popularity of League of Legends or Dota 2 that find more support from the younger audiences. Nevertheless, there is money to be won by placing wagers, especially if you are a fan of the game or simply prefer this genre to the others.
At a glance:
TOP-3 Sites to Bet on StarCraft 2
Features:

A 300% match bonus up to $300
Umode for betting on yourself
Multiple cryptocurrencies

EDITOR RATING

Features:

Extensive list of streamed matches
Great variety of betting markets
A eposit bonus of 100% up to 100 USD

EDITOR RATING

Features:

Easy-to-grasp interface
Live streams and in-play betting
Variety of bets

EDITOR RATING
How to Choose the Best StarCraft 2 Esports Betting Site
Like with any other game you plan to bet on, there are things worth paying close attention to before choosing a site. We have gathered some of the top StarCraft 2 betting sites with different strengths and attractions and will guide you to narrow those to the ones best fitting for you.
The Odds
Every bookmaker will boast of having the best odds, and it's impossible to pin the one that is right about it. There is no single site that always has the highest payouts, so you will just have to check such esports juggernauts as ArcaneBet and BetWay and compare the figures for every single match. Sometimes the difference will be insignificant, but when you translate it to money, it matters.
Tournaments & Leagues
Such tournaments as StarCraft II World Championship Series, Global StarCraft 2 League, or DreamHack Masters are sure to be covered by basically all of the sites that accept bets on this game. You will, however, have an advantage by being offered a wider range of leagues, and such sites as LootBet and LuckBox cover smaller matches. And since the game is played one on one, that's a lot of StarCraft betting opportunities with individual professional players.
Live Betting Service
It's no fun watching the game and realizing it's not coinciding with your predictions halfway through the match. Therefore, top bookmakers allow placing bets as the battle rages on to make it more engaging for viewers who will be tempted to place more money based on what they are seeing. Luckily, all of our hand-picked spots offer such a service, but if you're interested in live betting using an app, consider Unikrn and LuckBox.
StarCraft 2 Free Bets and Betting Bonuses
Most sites offer welcoming bonuses of different kinds, like free SC2 bets or matching deposits at a certain ratio. Although it's clear they will not just give money to every new customer and freshly-created account, it's possible to benefit from these offers if you consider the requirements for clearing the bonus realistic enough. At the moment, Unikrn has the most desirable bonus potentially worth up to 300 USD, while BUFF.bet and Midnite have several individual offers granting different advantages.
Depth of market
Even though StarCraft II can't compete with other esports in the variety of outcomes called betting markets, it's still possible to find great places where you can try and guess more than the match or tournament winner. Sites like LuckBox and BUFFbet offer such additional betting positions as the certain map winner, correct score in maps, total maps played (as well as whether the number will be odd or even), and a map handicap. Therefore, you get more SC 2 betting choices with one game, saving you time and potentially winning some money.
Payment systems and customer support
The offered banking options will vary for different sites and based on your location. All companies will, however, try to offer the largest possible number of ways to put money into the account and cash out your winnings so as not to rob themselves of potential customers. Not even all top bookmakers, however, support cryptocurrency or offer more than Bitcoin. Unikrn, LuckBox, and BuffBet offer the widest selection, including various digital coins.
Geo and Reputation
When you decide to get into StarCraft 2 esports betting, you want to be sure the selected operator can be trusted and that you can have access to all of the promised features. The industry is, of course, heavily regulated, but there are sites that operate without proper licenses and permissions. We made sure that those didn't get on our list, so you can feel safe picking either of the presented options. It is, however, up to you to check whether the site allows gamblers from your area and whether any restrictions apply.
StarCraft 2 Betting Tips & Tricks
Understanding how the match goes and what to expect takes time and experience. Here, we are offering some basic tips that may be a starting point in your StarCraft 2 esports career.
Take Your Time

Don't rush into betting until you realize what types of predictions you are best at. Follow at least a few matches without placing any money at stake.

Pick Your Players

It won't do good to try and guess the outcome every time with people you haven't seen before. Follow several players, study their strategies, notice when they are having a winning streak.

Play the Game

You may not be good enough to get into any StarCraft 2 leagues yourself, but simply refreshing your knowledge of the game from time to time can give you an edge. And you may feel confident to try and win money and prizes by playing Unikrn's unique modes.

Listen to Commentators

Watching the replays without knowledgeable analysis is useless. Many professional players comment on others playing or stream their own games with providing important insights into the flow of the battle.

Don't Necessarily Go After the Largest Leagues

You may notice that there are better odds at a few sites that cover minor leagues than at those events that are closely followed by the whole world.
StarCraft 2 eSports Betting Sites
Conclusion
Those tips and brief reviews should help you find your best SC2 esports providers, and we advise you to pick at least a couple not to miss it when the other one has the better odds for your match. Which will those be? If you have access and are fine by the available payment options, it's a sure choice to go with Unikrn and enjoy its unique features, LuckBox for the best coverage and mobile live betting, or ArcaneBet for a wholesome esports experience.