FIFA Betting Online - The Major Tournaments, the Best Platforms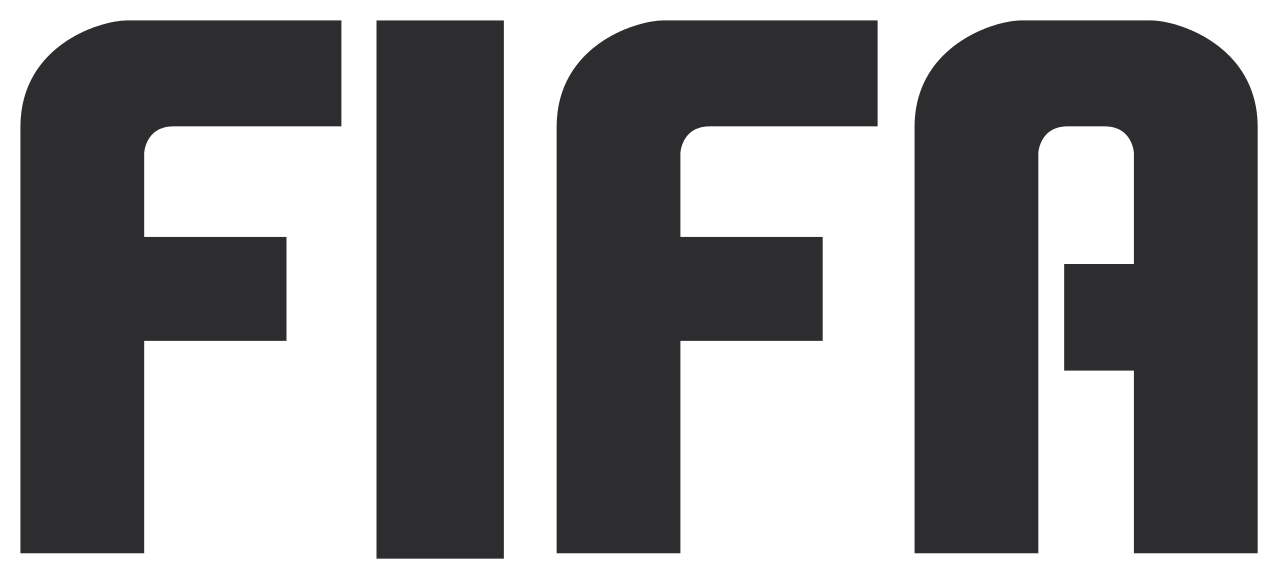 The latter is unique and grants a lot of special opportunities, as it's one thing relying on your own physical skills, and a completely different thing controlling a whole team, switching between world-famous athletes in the process and applying another set of skills altogether. If you're good at controlling the ball and playing in a team, even being a professional footballer, it doesn't necessarily mean you would be as good in the videogame, and vice versa. This is the reason why there are FIFA video game tournaments, so if you're a fan of both worlds, you get twice the action, and that means twice the betting opportunities. We'll be focusing on the game as presented to us by Electronic Arts, and looking into which sites would be a good place to win real money by making predictions.
So the game was first made public in 1993, and it has obviously changed a lot since then. A new edition comes out annually, and although it's usually a step forward in terms of graphics, the rules of the game have remained the same over the years, and the gameplay doesn't change apart from some tweaks and new features.
The modes for online play have definitely made EA's FIFA more interesting to many gamers, and online streams and competitions were soon to follow. The number of various leagues and tournaments is also what made the game popular among bookmakers, and so it's a sure choice for an esports betting aficionado. And the fact that the game's publisher is organizing official tournaments with hefty prizes proves that FIFA esport is here to stay, having no lack of events to follow and wager money on the outcomes.
At a glance:
TOP-3 Sites to Bet on FIFA
Features:

Extensive list of streamed matches
Great variety of betting markets
A eposit bonus of 100% up to 100 USD

EDITOR RATING

Features:

Stylish design and comfortable interface
Live betting and a variety of bets
A welcome bonus of up to 100 USD

EDITOR RATING

Features:

A 300% match bonus up to $300
Umode for betting on yourself
Multiple cryptocurrencies

EDITOR RATING
FIFA Tournaments
Historically, the first Fifa esports tournament took place back in 2004, and it was called FIFA Interactive World Cup. However, it took some years for it to become such a massively followed esports as it is nowadays. One of the crucial moments was definitely the introduction of FIFA Ultimate Team and FUT Champions – the competition based on the game's mode that allows cyberathletes to draw their ideal team consisting of past and present players to compete against others online. Anyone willing to be recognized as a professional FIFA player should consider getting there by participating in this contest, which has been possible since 2017.
Numerous cancellations of the real-life matches and tournaments due to coronavirus resulted in esports events gaining even more attention in 2020. EA has already announced plans for the next year, and they will be focusing even more on virtual events in 2021, increasing prize funds and introducing some major changes to ensure safety.
Now, let's get an overview of the major fifa tournaments and events you should focus on to make some good money.
FUT Champions Verified
The first step toward an eWorld Cup is registering at the EA official website, which, in the case of the 2021 tournament, started on October, 9th and ends on December 21st of 2020. After that, all those who registered compete for the title of a Verified FUT Champion, which takes gaining victory in 27 games over a weekend.
There are six regions in total, and each holds such qualifying weekends December 2020 through May 2021 according to their individual schedules.
FUT Champions Cup
After getting the required Verified status, players can proceed to Online Regional Cups. There are traditionally six stages in this competition, although the last two stages were canceled in 2020 due to the virus outbreak. The winners of the previous stages received $15,000, $30,000, and $50,000 for the first three places, respectively.
At the beginning of this event, 64 players enter the game, divided into two groups for PlayStation and Xbox platforms. At the end of each stage, the best 8 players proceed to the next one, with 16 final players advancing to playoffs. In the process, participants also earn Global Series Points that can guarantee them further participation in the Regional Playoffs.
FIFA Global Series Playoffs
According to the number of points the players have earned during the previous stage, those holding the first 64 positions (the number may vary depending on the region) in the list for each of the two gaming platforms qualify for the Playoffs. Here, their purpose is to earn enough points to reach the final destination, which is the eWorld Cup. Out of those 64 for each platform, only 16 get to go further. In 2021, the main prize ranges from $20,000 (for the regions of East Asia and Oceania) to $100,000 (Europe).
FIFA eWorld Cup
The 16 players who come out at the top of the console's leaderboard after the Regional Playoffs earn their place in the FIFAe World Cup, the main event of the year. In the couple of the previous years, that event took place in August with the prize for the 1st place being $250,000. This year, the prize pool was increased to $500,000, so the winner and even runner-ups are sure to be rewarded well for their achievements.
FIFAe Nations Series
This is a major Fifa tournament which is played collectively. Its goal is to determine the best national team rather than an individual player, and so many people find it interesting to follow for that very reason. It is also something bookmakers wouldn't miss, so there are good odds to be found when this event takes place. The team in this case consists of 2 players, and the first Nations Cup took place in London in 2019. In 2021, the prize pool for this series will be increased to $500,000.
FIFAe Club Series
Here's another major cup whose participants belong to various clubs. The organizations that get to go to the Club World Cup are determined in the course of a multi-level league-like competition that takes place online. This event was first held in 2017, and the prize pool for 2021 is announced to be $300,000.
FIFA eChampions League
This is an exclusive online qualifier in which 64 verified players (PS4 only) face each other until 8 of them advance to the finals. The competition is meant to replicate the way the real-life Champions League is held, and its viewers usually witness representatives of famous esports teams competing for the prize pool of $100,000, although the stakes are expected to be higher in 2021.
FIFA Betting Tips & Tricks
It's difficult to give any specific tips, not knowing your preferences in terms of tournaments, participants, and even betting sites. Nevertheless, we would like to equip you with some suggestions that could come in handy to anyone following FIFA tournaments for money.
Make Due Preparations

Although you should not rely completely on someone's predictions, it's useful to check what some analysts have to say about the upcoming match. This is especially useful when you're new to the whole thing because you will understand what to look for and what the general state of things is. Later on, when you learn more about teams and individual players, it will be easier for you to be guided by your own observations.

Place Adequate Wagers

Even if you are sure about the outcome of the match or a tournament, remember that there's still a factor of unpredictability. That's the whole reason it's called gambling. Things happen, and the underdog with unbelievable odds can come out victorious. So, what we're saying is don't wager too much, no more than you can afford to lose in a single bet.

Don't Get Too Distracted by Losing

Speaking of which, be ready that there will be losses, but if they're a small portion of your bankroll, you will have opportunities to win your money back. Don't try to do it right away, though, if you can't make an informed guess. You could fall into that old trap where you lose several times in a row, get frustrated, decide to raise the steaks to restore the balance in one swift move, and end up losing it all.

Experiment with Different Markets

You may find it more interesting and profitable if you try different types of bets. So, you can try combo bets, accumulator bets, or prop bets, depending on which ones the site has to offer. Additionally, you may not be impressed by the odds for the winner, while guessing other things may seem very possible and more rewarding. Remember, FIFA gambling is all about having fun and making money, so don't be afraid to try other options.

Narrow the Circle of Your Favorites

It may be difficult to make predictions during the early stages, especially if you don't know anybody yet. So, just observe for a while until you start noticing players you are following and are familiar with the way they play. Usually, by the end of the competitive year, you should be able to identify the results with more certainty. But if things seem obvious to you from the start, don't refrain from making a small bet for a chance to win and getting the taste of victory.
FIFA eSports Betting Sites

Features:
Stylish design and comfortable interface
Live betting and a variety of bets
A welcome bonus of up to 100 USD
EDITOR RATING
This site is constantly placed among the top esports betting sites, so when it comes to Fifa wagers, it's not an exception. People like to say that looks don't matter, and although the essence is important, a lot of punters would choose a modern-looking platform over an established site that has been running for a decade or two without significant updates to its appearance. Luckily, when LootBet was launched in 2016, it combined the best of two worlds.
It's easy to get around, and the 25 gaming titles it currently has are organized very neatly. You can pick one, FIFA in our case, and see everything that relates to it. There are convenient filter tools, live streaming with betting is a common thing as well here. The site is notable for its promos, which include the welcome bonus and discount codes for temporary rewards. There are also various gifts and a Loot.Bet Ladder with three different stages of prizes for a hundred winners that are determined every week.
PROS
Welcoming reward up to $100
Slick design with a convenient interface
Great FIFA coverage with a variety of leagues
Generous weekly rewards, gifts, and occasional promos
A variety of currencies with several crypto ones
CONS
No official app for the true mobile experience
CLAIM YOUR JOINING REWARD

Features:
Extensive list of streamed matches
Great variety of betting markets
A eposit bonus of 100% up to 100 USD
EDITOR RATING
As soon as you enter the site, you get an idea that it's the embodiment of videogames betting, and that's an honest impression. The platform has its own app, providing you with all the same features and options if you prefer mobile gambling. It's been operating only since 2018 but already has a good number of games, just above a dozen. The site is very similar to LootBet in its color scheme, and yet there's really no mixing up the two. It's also just as convenient but offers even more FIFA matches at times, and betting markets tend to be more varied.
Another aspect where you get more options than on many other sites is payment methods and currencies. A lot of the ground is covered here with online payment systems, credit and debit cards, bank transfers, and several cryptocurrencies. There's a 100% match deposit bonus that can help new users claim as much as $100 for boosting their betting, and there are other promos dedicated to various events.
PROS
No lack of Fifa matches and streams
A great and fully-operational mobile app, just like the site
A generous welcome bonus and constant offers
A good selection of betting markets
An array of payment methods
CONS
For help, you need to go over to Discord
GET THE SIGN-UP DEPOSIT BOOST

Features:
A 300% match bonus up to $300
Umode for betting on yourself
Multiple cryptocurrencies
EDITOR RATING
Unikrn is known exactly for that, being a unique esports service that the US residents can enjoy and participate in betting on themselves, as well as play the games and earn points. Those can be exchanged for other rewards, but unfortunately, neither Umode nor Unikrn Connekt is currently available for the soccer simulator we're reviewing. So, you'll have to suffice by placing Fifa bets in regular match betting. And if you are into other games, there are over 30 titles on the platform, so you can expect to never get bored here.
Unikrn also has one of the largest welcome bonuses, doubling your first deposit to as much as $300. There are offers that are applicable only for certain modes, and there are symbolic rewards for making certain actions like winning a money match, or 5, or 10 of them. Time-limited offers are also presented on the site, and you can download an app for an on-the-go experience (or if you don't want to get up from the couch for it).
PROS
A formidable welcome bonus
A variety of games and gambling modes
Fifa live streaming with convenient betting tools
Various rewards, promos, and regular loot draws
A smoothly-running official app
CONS
Customer support isn't all-day-round
Fifa isn't featured in the site's unique modes
START WITH $300 BONUS MONEY
FAQ
How to get into FIFA esports?

If you are familiar with the game and believe to be pretty good at it, you can try becoming a cyberathlete yourself. You can try to qualify for some smaller leagues or register on the EA's official site if the process is open. After that, FUT Champions Verified would be your next step on the way to getting into the Global Series.

How to bet real money on FIFA?

You need to head to an esports site that features FIFA betting, sign up, and find the match you are interested in. The trick is selecting a trustworthy platform, and we have gathered a few suggestions for you. If they don't meet your requirements for some reason and you want to join some other site, make sure it is a licensed platform with good online standing.

How can I bet on myself in FIFA?

That should probably be possible when you manage to enter a tournament that bookmakers have odds for on their sites. Maybe you will have to ask someone else, of course, because the site's terms and conditions may be strictly against such practices. One service that lets gamers bet on themselves playing the game is Unikrn, but it currently doesn't support FIFA in these modes. That may change in the future, of course, so it's worth keeping an eye on it.
Conclusion
If you are interested in getting into esports gambling and soccer is your game, FIFA is definitely worth consideration. It's as popular as ever, and the official tournaments with prizes become larger every year. You would also be getting events regularly, as there are different stages and leagues. Or you could even try to join yourself.
The same can be said for betting, as bookmakers recognize the game's status and want to join the fun. Therefore, it is essential to pick a site you can trust, and we have selected a few outstanding platforms for this purpose. They are all fairly new yet well-recognized betting sites with great Fifa odds for various matches. LuckBox offers the best mobile experience with its app, although it's not any worse on a desktop. At Loot.bet, you will find a great selection of matches and promos, while Unikrn offers the most generous reward for joining. Those are, of course, not the only strengths these platforms have, but you can find out about the rest yourself.