Hearthstone - History, Tournaments and Top Betting Platforms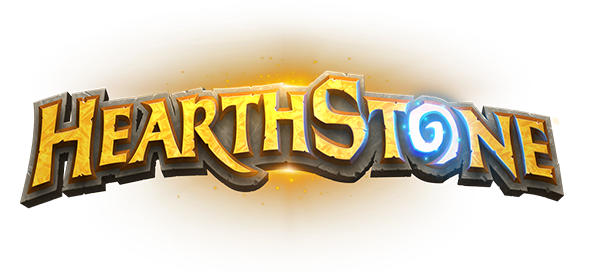 Another reason for great interest and success is the fact that the game is free, nevermind the in-game purchases that are really helpful if you want to win. All new players are presented with a deck of cards that currently fall into one of ten classes. The numbers of existing cards and even classes are subject to change as the company introduces new decks and may remove some of the old cards. This may sound too complicated, and it does take time to learn how to play it, but the basics are explained well in a tutorial, after which you should be able to dive right into it. You can learn all the cards, tactics, and mechanics later, including while watching Hearthstone esports tournaments, past and present.
Blizzard has been promoting the competitive nature of the game from the start, and many people compare it to chess, only more colorful and with a much wider number of combinations. A usual match has two opponents trying to reduce each other's life points by playing the right cards. This takes predicting the next few steps and can be very intense to watch. Even more so, if you bet money on one of the players. There are some major events you can follow to do that and win some sweet cash. We'll be sharing some handy tips on how to select a proper bookmaker, as well as suggesting a few places you can consider as your starting points or even frequent visiting spots.
How to Choose the Best Hearthstone Esports Betting Site
Before we provide you with Hearthstone betting tips, let us arm you with knowledge of what makes a great betting platform.
The Odds
The odds define how you will win in the case when you're right. So, it's best to win more when you can, right? Therefore, simple research to establish the site with the juiciest odds for your bet is worth spending a few minutes on. No need to look all over the Internet, at least check the sites from our suggestions, Betway, GG.bet, Unikrn all are known to be more generous than others.
Tournaments & Leagues
In the case of Hearthstone, you can expect the sites that feature the odds for this game to cover the major official competitions. The more matches you get to bet on, the more often you can win money. However, that only works when you know the players well. So, it may be more sensible to look for sites that let you bet on streamers you enjoy watching. For example, Loot.Bet lets you do this.
Live Betting Service
Games like Hearthstone are a lot about what hand a player gets and how he or she chooses to play it. Therefore, if you know how they tend to play, it's much easier to make predictions in the process. And luckily, most sites offer in-match betting, and you don't even have to go elsewhere to watch it, Twitch streams are successfully integrated into betting platforms.
Hearthstone Free Bets and Betting Bonuses
Would you prefer free money with some clearing requirements or no free money at all? Exactly, and that's what bookmakers are counting on. They offer various forms of incentives to lure customers in, and if you're planning on joining anyway, it won't hurt to learn who pays more. A welcome match deposit is one of the most common offers, and currently, Unikrn wins in this category, doubling your first deposit up to $300.
Depth of Market
Compared to the likes of CSGO or LoL, there aren't a lot of outcomes bookmakers take bets on with Hearthstone gambling. It's usually a match or the whole tournament winner. However, sites like Loot.bet and GG.bet do offer extra options at times. For example, you may get another chance to score by betting on who will be the first one to deal damage or play a legendary card.
Payment Systems and Customer Support
It's difficult to say what the first thing you should check about a bookmaker is, but the supported payment systems and currencies are definitely among the top priorities. Luckily, you won't have to worry about that with the most prominent services like Unikrn or LuckBox, they even offer cryptocurrencies as an option.
Customer support, on the other hand, is not a strong suit when we're talking about those two sites. No, it's actually great when you manage to reach it. But it can either be done during certain hours or via Discord. If you want 24/7 support with several communication channels, Betway and Loot.Bet fit the description.
Geo and Reputation
Another crucial moment is that not all territories may be supported by the site that suits you in every other regard. That's sad, but that's life. So, before you go on reading reviews and detailed feedback about a particular platform, make sure you will be able to use it without limitations.
Once that is done, go ahead and explore what others have to say about the site. Bookmakers like Betway that have evolved from traditional sportsbooks and online casinos tend to be quite reliable, but they may be adapting to the new type of betting slowly. Sites like Loot.Bet and LuckBox that were created with esports in mind may provide you with a much more enjoyable experience when betting on a Hearthstone match.
Hearthstone Tournaments
Blizzard has held official tournaments since the first year of Hearthstone's release, and for the most part, they remained unaltered. However, in 2019 the traditional structure was changed to make the process less convoluted and easier to follow, and so we'll be reviewing this current three-tier structure. In 2020, the prize pool for the whole thing amounted to $4.5 million.
Hearthstone Masters Qualifiers
This is the first step in the competitive Hearthstone world. At this point, anyone can enter and try to compete for the main prize. There are approximately 15-30 tournaments taking place on the Battlefy platform weekly, and contestants can choose the most suitable time for them to try and qualify. They can do this by playing for any region if they have the relevant collection of cards. Most participants are rewarded with card packs for competing in this stage, while the Masters Qualifiers winners proceed to the next stage that will already have a money prize pool.
Hearthstone Masters Tour
This is a much more interesting stage for both those who have proven themselves eligible and spectators. Originally held in 2019, it comprised of online and live events that were held for Asia (Seoul), Europe (Bucharest), and North America (Las Vegas). The prize pool for each of these events was equal to $500,000, and the winners received about $100,000 each.
Obviously, things are more intense as the more skillful players enter the competition, and that's when many sites decide to provide odds for the battles. In 2020, due to the Covid-19 situation, the tournaments were held completely online, nevertheless, the regional division was still kept for everyone's convenience.
Arlington on January 30 through February 2
Los Angeles on March 20 through 22
Jönköping on June 12 through 14
Asia-Pacific on July 16 through 19
Montreal on September 11 through 13
Madrid on October 23 through 25
Each of these six tournaments had a prize pool of half a million dollars, distributed as follows:
the 1st place - $32,500
the 2nd place - $22,500-25,000
and so on.
Players who collect the most money and points over the tournament are then considered to be invited to the next and final tier. The schedule for all these events, as usual, is published on Hearthstone's website in the Esports tab. And since there have been changes in the time certain events were held, that's where you should head to make sure you know the plan for the current competitive year.
Hearthstone Grandmasters
The contestants for this Hearthstone league are selected based on their lifetime earnings from the tournaments, competitive points, as well as other factors. There are 48 players in total, comprised of the three groups of 16, representing the following regions:
Europe
South and North America
Asia-Pacific
The matches are live-streamed on official Twitch and Youtube channels over the period of two seasons, each consisting of eight weeks. The established days for battles are Friday, Saturday, and Sunday, meaning you get to bet on the winners every weekend when the tournament is
In 2020, the first season took place April 15 through June 7, and the second one was held August 12 through October 11.
Contestants are competing for the prize pool of $500,000, as well as for two top players from each region being sent to the main global event of the year. There were some significant changes in the structure of the tournament for 2020, and those are fully described on the official site.
One of such changes was that at the end of each season, 3 players instead of 2 were to be relegated for each region, allowing the top-performing hearthstoners from The Masters tour to enter the competition and try to win the main prize and title. This, of course, makes for a very interesting tournament to follow, and you can expect players you know rather well to join the game at a later point. And when this happens, it's a betting opportunity you don't want to miss.
Hearthstone World Championship
2020 is the seventh year when the Hearthstone World Championship is held, and most times, it took place during BlizzCon in fall but for a few exceptions. The prize pool was usually $1,000,000, although these last two years it was reduced to $500,000,. Still, getting $200,000 for the 1st place, $100,000 for the second, $50,000 for the 3rd and 4th places, and $25,000 for each of the remaining players can hardly be considered bad.
The changes to the tournament structure in 2019 resulted in this final event being renamed as Hearthstone Global Finals, but in 2020, the organizers reversed to the old name, although other improvements remained.
Six players coming from the Grandmasters tier are joined by two Gold Series Champions from China, so in total, eight players are battling for the title of the year's absolute champion. In 2020, the event takes place online during the December 12 – December 13 weekend, becoming this year's culmination in the professional Hearthstone tournament world.
Hearthstone Betting Tips & Tricks
There's no better way to learn about the game than by playing it and to master betting than by placing wagers. Nevertheless, we feel like sharing at least a few simple rules with you to help you get on the way to success and victory.
Play the Game Constantly

If there's any esport that requires you to play it regularly, it's this one. One of the game's special features is getting updates every several months, as well as new cards and mechanics being introduced. Unless you are familiar with those, making predictions will become more and more difficult very soon. And anyway, it's fun to try and utilize the tricks you've seen a pro use during a match.

Check the Tournaments Rules

Blizzard is introducing updates not only to the game, but also to the way it's played at competitive events. Luckily, you don't have to go far, checking the official website should be enough to learn about any and all changes compared to the previous years and events.

Limit Your Bets

It may be tempting to bet more when you seem sure about the outcome and the odds are promising a generous return. Nevertheless, safe betting will prove to be a much more rewarding strategy. Besides, with the matches being relatively frequent, it's better to wait for the next tournament rather than bet impatiently.

Focus on Your Favorites

Focusing on something is bound to be more impactful, and it's the same here. There's no point in trying to bet on everyone, especially if you don't know their strong sides. Analyzing both of the opponents' previous performances and approaches can provide you with the necessary insights.

Maximize Your Gain

Rather than placing a large bet at one site, why not place several smaller ones at different platforms? The ones we are suggesting below don't have a lot of differences in odds, but that way, you can collect more bonuses and experiment more.
Hearthstone eSports Betting Sitess
Conclusion
If you enjoy collectible card games, Hearthstone is the right choice for you, because there is currently no bigger representative in that genre. Blizzard is definitely focused on keeping it a prominent esport and increasing the audience, the consistent and even growing prize pools are good proof of that. And revamping tournaments indicates that the company behind this sensational game really wants to improve the competitive scene and make it easier to follow for new fans.
With all that in mind, it's a good time to start investing in Hearthstone bets and cashing out on your abilities to predict the winners. All you need is a good platform to do that, where coverage is good and the odds are generous. Of course, there are many factors that go into a perfect betting spot for you, but our suggestions should do the job.
Unikrn and LuckBox are really great for live betting using a mobile device, and they should be able to satisfy anyone's currency or cryptocurrency requirements. LootBet is not to be ignored if you are an active bettor who likes being additionally rewarded for that, their weekly Ladder is a convincing reason to join. BetWay and GG.bet may seem a bit complicated to newcomers, but the stability and support they offer are worth considering registration. And if, for some reason, none of these options suit you, use the criteria you've learned about to locate your own perfect betting platform.