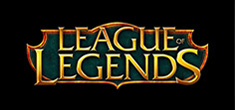 League of Legends is a multiplayer online battle arena game. That term pretty much sums up the essence, but you can find much more detailed guides than the brief introduction we offer below, watch explanatory videos, or even install and play the game.
Those are the basics, but there are many more things going on during the battle. The map's specific layout and combination of heroes players can choose (over 100 characters with their own unique abilities and skill sets) make for both exciting gameplay and Dota 2 bet predictions.
There is a square map with two teams in the opposing corners, where their Nexuses are situated. Demolishing the opponent's Nexus while not letting do the same to yours is the goal. A team consists of five players, each choosing a unique class of character (assassin, tank, fighter, marksman, mage, support) from 130 legendary heroes. Those have their own abilities and serve a specific function in the team.
That should be enough for now, and further on, we'll explore what forms of League of Legends gambling there are, what kind of bets to look for, where to go for that, and some other useful tips.
At a glance:
TOP-3 Sites to Bet on League of Legends
Features:

A 300% match bonus up to $300
Umode for betting on yourself
Multiple cryptocurrencies

EDITOR RATING

Features:

Easy-to-grasp interface
Live streams and in-play betting
Variety of bets

EDITOR RATING

Features:

Stylish design and comfortable interface
Live betting and a variety of bets
A welcome bonus of up to 100 USD

EDITOR RATING
How to Choose the Best League of Legends Esports Betting Site
Since League of Legends is arguably the most actively betted-on game nowadays, it would be problematic to find an esports site that ignores it. It's easy to opt for the first decently-looking website instead of looking for a place with the hottest League of Legends betting odds, but that's to be avoided. Further on, we will help you to figure out what other factors you should take into account when choosing the place for betting.
The Odds
You may notice that some websites constantly offer odds that are better than anywhere. Other times, your favorite betting site will have slightly lower numbers than some of its competitors. It also serves well to create accounts at least at a couple of them, because this slight difference is the money you should not lose. The sites we are reviewing here are all trustworthy, and you'll be right on the money with Loot.bet, Unikrn, ArcaneBet, or Unibet, all offering competitive bet-win ratios.
Tournaments & Leagues
LoL betting follows a few major leagues and tournaments every website will accept wagers on, like LoL Championship Series North America, Championship Series Europe, LoL Pro League. If you are sure in your predictions, you definitely don't want to miss those. However, smaller leagues may have some profitable odds as well, and you can practice winning money instead of waiting for the next major event. Unikrn, GGBet, LuckBox, and BUFFbet have the best coverage, and there are rarely idle periods.
Live Betting Service
Some outcomes may be tough to predict, but if you understand the game, the general flow of the match can prompt you a lot of sure bets. It would be great to be able to wager money at that moment, and many services do allow such a thing, called in-play betting. Besides, for your convenience, they stream matches right on their platforms. Except for TonyBet, all other services presented here offer live streaming, and you can check Bet365, GGBet, and Arcanebet for the most varied in-play betting experience.
League of Legends Free Bets and Betting Bonuses
Almost every League of Legends betting site will meet you with a certain form of a welcome bonus, either matching your first deposit at a specific ratio (300% at Unikrn, and 100% up to 100 EUR at Arcanebet and Betwinner) or offering a small risk-free bet like GGBet. These always come with requirements that need to be cleared in order to receive that bonus in a monetary form. Unibet's risk-free bet can be easily redeemed, and Loot.bet constantly holds jackpots and weekly rewards.
Depth of market
The best bookmakers let you benefit from predicting a wide variety of things besides the match winner. In case of this game, it can be the first team to kill the first baron on a map, the first team to crush an inhibitor or a tower, the first team to get to 5/10 kills, guessing whether the total kills on a map will be an odd or even number, and so on.
So, the more betting markets, the more opportunities. Besides, such wagers often have much more rewarding LoL betting odds than the main results most people will be focusing on. The sites that offer the largest variety are Loot.bet, LuckBox, and GG.bet.
Gambling variety
Besides using the real money, there is a market for skins betting, which is wagering cosmetic accessories that change the characters' appearance. However, most sites offering this are considered unreliable, and the method itself is unsafe at times. So it's advisable either to trade skins for other items, often even from other games, using reliable trading platforms, or by depositing them at sites that support it, in our case, these are ArcaneBet, Loot.bet, and Buff.bet.
Payment systems and customer support
Even the best League of Legends betting sites will fail to interest you if you can't even make deposits and withdraw your winnings. And luckily, most sites try to cover as many options as possible, including Bitcoin, like Unikrn or GGBet. Meanwhile, Luckbox supports multiple cryptocurrencies, and Betwiner offers 25 different coins, while Unibet, Bet365, and TonyBet don't offer even one.
Another thing you can be sure about is customer support which you may need at any time. Most sites have FAQs and help centers, but it's the human interaction that solves most issues. Surprisingly, despite offering some of the most lucrative betting options, TonyBet, Arcanebet, and Unikrn do not have 24/7 support. And if it's a major requirement for you, then opt for Unibet, Bet365, or Betwinner.
Geo and Reputation
People tend to trust more those bookmakers that have been rocking the stage for a longer time and have become famous for their betting options for traditional sports. When they add esports to the table, they will know how to handle those, while offering generous bonuses, reliable support, and admirable League of Legends betting odds. One of such sites is Unibet, while Unikrn is one of the oldest esports platforms. However, younger sites like GGBet and LuckBox have also proven that they can play this game, being esports-oriented platforms from the start.
Finally, you need to pay attention to which services are available for your country or region. These things tend to change, so it's best for you to test which sites are open to you. Read all the fine print on the bonuses conditions page to locate any additional restrictions for your territory.
League of Legends Betting Tips & Tricks
We cannot give you a step-by-step guide on how to always win and never place bad wagers. Otherwise, esports betting wouldn't be a thing. We can, however, arm you with a few simple tips that might do the difference.
Understand the Game

You may find some analysts who are pretty good at predicting match outcomes, yet you need to understand what's going on in the game, especially for placing in-play bets. So, play the game and watch professionals analyze previous matches.

Expand Your Knowledge on the Teams

Just like in traditional sports, understanding the approach and strong points of teams and players is everything. Always take into account if the competing teams have a history with one another.

Consider the Prize

If there isn't much at stake, teams may be using the first round or the whole match as a practice or a place to test new strategies and approaches. This is sure to affect the results.

Stay away from Single-round Matches

It's practically impossible to predict the winner in such games, so better stick to the best of three/five matches.

Don't Limit Yourself with One Site

To be aware of the best odds and seasonal promotions, select at least a couple of spots for your League of Legends betting.
League of Legends eSports Betting Sites
FAQ
What is the League of Legends betting spread?

Most LoL matches are held in the best-of-three format, therefore, a 1.5 point spread is applied to the bet. The team considered to win must do so with a 2:0 score so that it will still be leading when 1.5 is subtracted. For a winning bet on the underdog team, it must win at least one round, so that when 1.5 is added to their 2:1 score, they will lead.

How to read LoL betting odds?

There are several formats odds can be displayed in, and most sites let you switch to the one you prefer. Let's take a look at American odds, for example, -250 and +170. The minus indicates the team that a bookmaker expects to win, and you would need to bet $250 to win $100. Betting $100 on the other team would let you reap $170 in profits, yet that outcome is less likely.

Can I bet on LoL with in-game skins?

The frequency of finding League of Legends betting sites that deal with skins has decreased drastically, and that method is considered very unstable and unsafe, unlike betting with real money. Out of the reliable sites we have listed here, ArcaneBet, Loot.bet, and Buff.bet accept skin deposits. Beware of other sites offering this form of betting, it's much safer to just trade the skins you have for other items.
Conclusion
Now you know what it takes to be the best LoL betting sites, and it's up to you to test the fantastic suggestions we have got for you. It's very hard to go wrong with our top-3 picks, Loot.bet, Arcanebet, and Unikrn. They have the most lucrative odds, there's no lack of betting markets, and you are always covered with live-streamed matches.
And if you don't find the cryptocurrency you need at those sites, you can always opt for Luckbox and Betwinner. Whichever you choose, we hope this list of licensed sites that have proven their trustworthiness will jumpstart your successful LoL betting career.