Esports Call Of Duty Betting Explained: Major Leagues, Top Platforms

This multiplayer shooter offers Call of Duty betting experience that is dynamic like no other. The explanation lies in the publisher's decision to tie each year's largest competition to the newest game in the series. And although there are similarities and even the same game modes, it's exciting to explore the changes and see how professional players adapt to them. In a way, it's similar to physical training, where you just don't let the muscles get used to the work-out plan and keep introducing new elements.
Now, let us be your guide to the world of competitive CoD, betting options, most notable tournaments, and even a few suggestions of highly-rated gambling platforms.
Current Call of Duty Games in Esports
It is pretty obvious that Activision is using the esports tournaments to promote the new games in the series. That is, of course, when speaking about their official leagues, because no one's restricting other leagues' organizers from holding matches on any of the games that have come out so far. And there have been 17 of them since 2003, not counting remasters and mobile titles.
It's not like it's something bad either, unless, of course, you prefer minimum changes and being able to follow a match after taking a pause for several years, the way it's possible with CS:GO betting for the most part. No, things are much more dynamic with CoD tournaments, each game is designed to have its own special features and techniques that may as well be used during a professional match. And so you as a bettor won't be able to rely solely on your knowledge of some previous title when one year it's futuristic Infinite Warfare, and World War II the next one.
The first Call of Duty esports Championship was held in 2013, therefore, the participants were playing Black Ops 2 that year. No game was played for more than one season. 2020 was dedicated to Modern Warfare, and it's replaced by Black Ops Cold War in 2021.
The most popular game in the series among other competitive events' organizers seems to be CoD Warzone. Unsurprisingly, since it's a free battle royale game, allowing a different format than those you see with other representatives from the series.
Call of Duty Tournaments
Despite the very first game in the series featuring multiplayer, it wasn't until 2006 that it became an esports. Since then, CoD 4: Modern Warfare and the subsequent titles started appearing in tournaments held by leagues of various scales. One of the most prominent hosts was Major League Gaming, which was purchased by Activision in 2016.
That very year, the company launched its own official tournament with a prize pool of $3 million. The Call of Duty World League Championship kept growing, as other official events were introduced to provide more opportunities for professional and amateur players to reveal themselves. In 2019, after the CoD World League was held with the prize exceeding $6 million, it was discontinued. Instead, its successor was launched with 2020 witnessing its first season.
Call of Duty League
This is Activision's attempt to create a professional esports tournament for its product, and it has proven to be a rather successful one. The idea was to showcase 12 franchised teams battling during the active season for the title and the main prize amounting to impressive $1.5 million (the complete prize fund being $4.6 million). Similar to traditional sports, these teams are city-tied, and the players have contracts that guarantee them salaries, as well as a share of the winnings. In 2020, nine teams were representing the USA, while the remaining ones were competing on behalf of the UK, Canada, and France.
Initially, Call of Duty tournaments for this league were supposed to be held offline, in gorgeous arenas with spectators and grandeur relevant for an event of this scale. Coronavirus has, of course, affected a lot of plans, including esports. Fortunately, after introducing some adjustments, Activision was able to announce that the league events would take place online. This is the way other similar CoD events would be handled for the time being.
The CoDL 2020 launch weekend was held in January, and the tournament's conclusion coincided with that of August when Dallas Empire came out victorious from the playoffs and defeated Atlanta Faze in the Grand finals. The runner-up was still bound to get $900,000, so that must have made losing less depressing. The rest of the competing teams also received their rewards, which decreased gradually, with the 9th and 10th places getting $100,000 each. Only the two teams that ended up the lowest on the leaderboard were entitled to no reward.
However, this was an exception made due to the coronavirus outbreak, and in 2021, only 8 of the initial 12 teams will be competing in the playoffs. Things are going to be pretty interesting even before they get to the final stage, of course, since the roster makes the teams from the inaugural CDL season face each other once again. Who will repeat their victories, proving they were not a coincidence, and who will advance further this time, taking a second shot at the desired prize and the winner's title? These are the questions that are bound to provide some intriguing COD wagers and predictions.
You can head to the league's official website to learn any updates and specifics of 2021's competitive layout. This time, the cyberathletes will be playing the latest game in the series, Black Ops Cold War, which adds another element of intrigue and the reason to follow the home series events and Majors as they unfold.
Call of Duty Challengers
According to the official CoD esports logo, the publisher is focusing on all three tiers of the competitive world, and the second step represents this league. Upon hearing that the major tournaments revolve around franchised teams with professional players, some players can be easily discouraged. They should remember, though, that the teams' compositions tend to change, and due to relegation, new teams can enter the battle. The team owners are also constantly looking for aspiring cyberathletes, and the Challengers series is the way to discover them.
This is also a new tournament that was created for 2020 with a prize pool amounting to $1 million. Most of the time, however, the teams and individual players will be rewarded with Challenger Points, helping to rank them and establish who deserves to go further.
In 2021, top teams from North America and Europe that have conquered the CoD Challengers Cups and Pro ladders will face each other in the Challengers Elite competitions. Since by this time the teams and players may already become recognizable in the community, placing Call of Duty bets on them may be available and offer some great returns.
Call of Duty League City Circuit
Finally, the third step in the official three-tier structure is represented by City Circuit, allowing fans to sign up as teams of two and compete on behalf of the respective pro teams cities. Through online qualifiers, each of the 12 teams determines a duo that will represent them at the City Circuit Finals. Besides the obvious reward of making a name for yourself and becoming noticed by the people in the pro tier, winners also receive money prizes distributed from $100,000 as follows:
$40,000 for the first place
$20,000 for the second place
$10,000 for the third and fourth places
$5,000 for the four duos taking the fifth places
The Playoffs and Champs tournaments are held in August, same as the CDL finals. And while you may be simply guessing when placing a bet at an early stage of this competition, by the end of the whole thing it's easy to have favorites and be able to make informed predictions.
COD Esports Modes
Considering the number of games released, there's now a truly staggering amount of gaming modes, since the creators try to come up with new things for each new game. Nevertheless, the number of modes used for competitive events is smaller. And when it comes to official COD esports like CDL, they usually have three or four modes played on different maps. The first two of those are always Hardpoint and Search & Destroy, while the others aren't so fixed. So, here are some of the most frequent ones.
Hardpoint
Both teams are supposed to capture a designated area while keeping the opponent out of it. Score points are given for simply being present in that area, so the longer a team manages to do it, the more it scores. Respawns are enabled.
Search and Destroy
One team has to plant a bomb at either of the two specified locations, while the other group seeks to defuse it or simply prevent it from getting set. Winning is also possible by completely wiping out the opposing team since everyone gets only one life in this round. The roles are then reversed, and the team with the most rounds won (out of five or seven, as a rule) is declared a winner.
Domination
A team is set to reach and hold control points, as many as possible, but at least three of such points till the time runs out. The more points it holds, the more, well, points it gets. Players can respawn.
Control
Each team is given a limited number of lives within which they can respawn. Unless a group runs out of lives first, it has a goal of either capturing or defending two control points over a given time.
Call of Duty Betting Tips & Tricks
It's okay to have doubts about getting into COD betting, we understand how complicated it may seem with all the game modes and a new game every year. So, here are a few tips from us to help you relax a bit and become more decisive.
Familiarize Yourself with Teams and Players

You may want to skip betting for at least a couple of the first games if you have just started following it. You have to know who you are betting on, not just blindly make a wager. Don't worry, you won't be wasting time this way, it's sure to pay off soon enough.

Examine the Modes and Maps

Being familiar with these aspects of a tournament, it will be easier for you to see how a certain team is dealing with specific modes or performing on a particular map. Some teams may be more experienced with those, which would definitely give them an advantage.

Play the Game and Watch the Streams

First of all, it's fun, second, it's highly informative. By playing yourself you will feel the flow of the match better. And watching streamers, as well as those players who will be competing, will help you to pay attention to details you otherwise wouldn't.

Try Different Types of Betting

There's fantasy betting, regular wagering, and Unikrn's Umode that takes bets on your own ability to meet certain objectives. If you enjoy Call of Duty and intend to make money from your game of interest, don't give up when you fail with one of these forms of betting.

Experiment with Betting Markets

You may discover that you are particularly good at guessing some stuff and not the others. Sorry, predicting. Well, look into all the available betting markets and try to make a guess/prediction for each of them, either betting a bit of money or none at all, and just check the results.
Call of Duty eSports Betting Sites

Features:
A 300% match bonus up to $300
Umode for betting on yourself
Multiple cryptocurrencies
EDITOR RATING
It's no surprise that we're opening our list with Unikrn. Many esports fans would go on to call it the best site for betting on video games, especially since it has over 30 titles. If you're interested solely in all things COD, you'll find 1st and 2nd tier tournaments for the current game, while Warzone matches will be listed separately.
You can also play COD for money with this battle royale game in Umode which truly sets Unikrn apart from other bookmakers. Hook up your gaming account, bet on yourself, and beat the objectives to multiply your wager. And don't think that's the only thing that makes it a worthful betting place. It's difficult to find faults with Unikrn, and its merits are still much more numerous.
PROS
A welcome bonus that can reach $300
Over 30 gaming titles, including CoD games and Warzone
A mode that lets you win money while playing the game
Slick design and superb functionality
An app that provides all the essential betting tools
Multiple traditional and crypto currencies, including Unikrn Gold
CONS
Customer support can only be reached during specific hours
Some Umode and betting limitations based on a region
GET A 200% BONUS FOR YOUR DEPOSIT

Features:
Stylish design and comfortable interface
Live betting and a variety of bets
A welcome bonus of up to 100 USD
EDITOR RATING
An exemplary esports betting website in almost every regard. It's easy to use no matter how new you are, and there are two dozen games to bet on besides the Call of Duty ones. LootBet is known for offering good odds, well-implemented live betting, and a richer variety of markets than you'll find elsewhere.
One of the top reasons to join the site is its weekly Ladder, which is a rating of its most active bettors. Every Monday a hundred of those who have accumulated the most experience points are rewarded with money, free bets, and other prizes. There are occasions when rewards are more generous than usual, and there are also other special events that make the site worth following.
PROS
An up to $100 sign-up bonus
A Loot.Bet Ladder, promo codes, and special events
No lack of games to bet on, various tiers competitions
Live betting for tournaments and streamers
An array of payment options, including crypto
CONS
No app, only in-browser mobile experience
A number of territories are off the list, e.g. the UK and the USA
JOIN FOR REGULAR REWARDS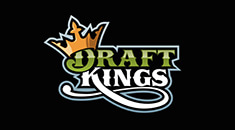 Features:
A unique fantasy betting experience
Weekly tournaments with decent prizes
Apps for Android and iOS
Here's another unique site that offers an alternative way to place Call of Duty wagers. DK specializes in fantasy esports, that is, it is closely tied to the real-world players and competitions, but you win money based on the performance of the dream team you draft yourself. You will be given a budget to manage that team, and get points based on each of its member's real-life successes and fails. There are various types of contests and betting formats to keep things interesting. Freerolls, promos, and credits offer a great chance to test the service before you decide to proceed and invest money into it.
PROS
A welcome bonus up to $500
Daily fantasy CoD contests, free and paid
Winning money doesn't require being at the very top
Both public and private contests are available
An equally great play on mobile via an app
CONS
The welcome bonus is only 20% of your deposit
This bonus is given in site credits
CLAIM YOUR ENTRY BONUS
FAQ
How big is Call of Duty esports?

It's quite big, the prize pool for CoD League 2021 alone being $6 million. The CDL matches are streamed on the official Youtube channel, which has over a million subscribers and millions of views on those events.

How to bet on Call of Duty?

You pick a site that satisfies your requirements, the crucial one is having CoD in its library in this case. Check the odds, count the risks, and place a wager. You can also bet on your own achievements at Unikrn or try fantasy betting that lets you form your own ideal team.

How do players get into esports Call of Duty?

Challengers and City Circuits. Those are two tournaments you can register for and compete for becoming a name in the industry, winning prizes, getting noticed, and potentially being invited on a pro team.

Why are Call of Duty esports played with a controller?

CoD League matches used to only be played on PS4, but for 2021, PC gamers are allowed to participate, however, only using a controller, and a certified one. Some explain it as Activision's partnership with the controller manufacturer, others that it's better suited for the game. After all, it seems fair that everyone is using the same means of control.

How do Call of Duty tournaments work?

In the case of the major CDL tournament, only franchised teams can compete for the main prize. Other tiers' matches let anyone register, score as many points as possible during online qualifiers, and try to get to the playoffs.
Conclusion
Call of Duty esports is still evolving and expanding, and that means that so is CoD online betting. The game's publisher hosts various tournaments with professional players and impressive prizes, as well as holding competitions where anyone can show their skills and prove they can join a pro team. Bookmakers are not willing to lose a chance to offer odds on these competitions, and you can use your knowledge of the game and its competitive scene to earn some good money.
Loot.bet and Unikrn are both great for traditional betting, and they offer generous and regular promotions. The latter platform is also recognized for its Umode, a revolutionary tool that lets users bet on themselves and win by playing the game. So, it's challenging, fun, and profitable, all in one.
DraftKings offers a different form of gambling altogether, the so-called fantasy esports COD. If you have your favorite players and think they would be unbeatable as a team, you can test your fantasy here and reap your rewards, even daily, if you're up for it.