R6 Siege - History, Potential, Major Tournaments and Top Betting Platforms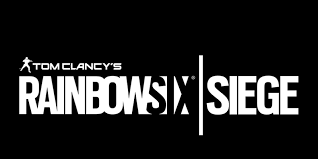 Rainbow Six is, as the name suggests, a video game series based on the books of the proclaimed American writer Tom Clancy. The first game came out as far back as 1998, and the one with the subtitle Siege was initially released in 2015. The reason we say "initially" is because the new entry in the series faced some criticism upon release, but it later received important tweaks and additional content was released. These free packages provided considerable expansion of the game, bringing it recognition as one of the best multiplayer games.
To successfully bet on Rainbow Six Siege, you definitely need to know what it's about and how it's played. And like with any other esports, we recommend getting some first-hand experience with the game first. If you enjoy first-person shooting in games like Counter-Strike or Call of Duty, you're in luck.
However, the Rainbow six games are actually known as tactical FPS. That specification entails that the gameplay is made to be more realistic, players have to work as a team and be more careful in their approach if they want to win. In other words, it can be a challenge if you're used to freely running around and taking multiple hits or even regenerating health.
Getting into Betting on R6 Siege
Wagering on esports was modelled after betting on traditional sports, so if you have any experience in that field, consider yourself equipped with pretty much all you need to know. Although there are some important details we would recommend you to stick around for. If you haven't placed a single bet in your life, however, don't despair, it's really easy to start.
So, in most cases you'll be dealing with figuring out the winning team. The choice is to put your money on the winner suggested by a bookmaker or the opposite team. The first one, the favorite, is considered a safer bet, and that's the one most punters will prefer, hence a low reward should it win.
The other team, the underdog in this case, however, is a higher risk, but it's usually more rewarding. Besides, Rainbow Six Siege bet operators are guessing just as you are, so making a correct prediction after a few unlucky ones may cover your losses for those times you bet on the favorite and bring profits in the long run. That's just something you should be aware of, not a fail-proof betting strategy. After all, such things don't exist, and you'll have to decide on the course of actions based on many factors.
Either way, one thing that is crucial for a fruitful and joyful betting career is a bookmaker company. There are some personal requirements you should check for yourself such as:
Supported currencies
Payment methods
Acceptance of bettors from specific regions
Other requirements apply to all sites, that is if you want to choose those that are reliable and offering great chances to actually win some money:
A betting license
Competitive betting odds
A variety of leagues and matches
Live betting support
Quality customer support
Multiple betting markets
We suggest the following reputable platforms due to them meeting all of the above listed requirements, apart from the individual ones, of course. Nevertheless, we hope that you will find those met as well.

Features:
Stylish design and comfortable interface
Live betting and a variety of bets
A welcome bonus of up to 100 USD
EDITOR RATING

Features:
A 300% match bonus up to $300
Umode for betting on yourself
Multiple cryptocurrencies
EDITOR RATING

Features:
Well-implemented in-play betting
Round-the-clock customer support
Use of in-game skins for payment

Features:
Easy-to-grasp interface
Live streams and in-play betting
Variety of bets
EDITOR RATING

Features:
A well-established betting platform
Good choice of tournaments and leagues
Live betting with several betting markets
EDITOR RATING
Making the Best of Bonuses
You may find out that all of the above websites seem to be satisfying your demands, for example. And although it's advisable to register at more than one, you may want to start with just a couple of platforms. So, how do you decide on a site where to start Rainbow 6 esports betting? A welcome offer can be a deal breaker in that case.
Most online betting venues offer rewards for your first deposit. Obviously, that is done to convince you to join and start betting with real money at that particular site, and other regular promotions are used to retain the users and reward them for prolonged stay with the site. When dealing with reliable sites, you can definitely benefit from such offers and get some free money for practicing in placing bets.
It's up to you to choose a bookmaker whose offer seems the most attractive and easiest to clear for you. The latter is important as all such bonuses come with betting requirements. So, before you sign up dreaming about the welcome bonus, carefully read those requirements and make sure you will be able to meet them. They are usually quite realistic but will require you to bet relatively actively within the first few weeks. Because of that, you may want to wait and register only when there are upcoming matches you plan to bet on.
Where to Follow Rainbow Six Matches
Now, how do you know when those matches will take place? It's very easy with the official tournaments as you can head to Ubisoft's website and check the schedule in the esports section. Or you can check what's planned on Rainbow Six Siege esports betting portals as they are highly interested in informing you about those opportunities. Besides, if a bookmaker supports other leagues as well, you get the best calendar in one place. Liquipedia is also a great source of the past and upcoming esports matches.
Another reason to check several betting sites with a match at hand is to discover the best odds. Although usually the top sites offer payouts that are close to one another, you still want to increase your winnings as much as possible. So, it's best to adopt this practice and run a quick check before every game.
The Tournaments Scene
We'll be focusing on the three major events organized by Ubisoft and ESL which guarantees that you will find odds for these events on pretty much every site.
Rainbow 6 Pro League
This is the largest series held for this game, and since March of 2017, 11 seasons have been held by 2021. By Season 3, there were teams from four regions fighting for dominance within those respective regional competitions. And before the global finals for the 11th season were cancelled due to the outbreak, the prize pool for the previous season's finals constituted $290,000 with the winning team receiving $100,000.
The great advantage you have with Rainbow Six Siege Pro League betting is that the results determine which teams from each regional division will proceed to the world cup, dubbed Invitationals and traditionally taking place in February. And so, if you have been successful with your predictions, you get to try and guess the ultimate winner for the year by perhaps even betting on the same team you chose before.
Rainbow 6 Invitationals
Four best teams from each region automatically proceed to the main event of the year's competitive R6 scene, while four more teams are determined through additional qualifiers. This makes for even more high-level competitions you can bet on until 20 teams meet in the grand finals, fighting for a massive prize. In 2020, the Invitationals had a prize pool of $3 million, $1 million being the reward for the first place. Obviously, this event isn't something you should miss.
Rainbow 6 Majors
This is a pretty young tournament as it was only held twice since 2018, in Paris and in Raleigh. The 2020 Majors was cancelled due to the Covid-19 pandemic. Despite such a short life, it was quite promising with the prize pool for the first ever finals amounting to $350,000. We can expect it to be back and available for Rainbow Six Siege sports betting at some point in the future with even more impressive prizes and a larger scale, but at the moment the teams qualifications system has been adjusted for the current situation.
Bet Types
The top esports sites offer a variety of bets that not only make wagering more exciting, but also provides users with a wider choice of winning opportunities. Below are some of the bets you can expect to come across.
Rainbow 6 Specials
The total number of bets called specials is only limited by the bookmaker's imagination and the bettors' willingness to risk their money on trying to make a specific prediction. However, these bets have proven to be quite popular since they offer additional chances to score. Besides, they may be offering higher odds and are simply fun to guess:
A map/region winner
The team to make the first kill
Total kills
A score handicap
As said before, some sites will offer unique betting positions, so that list is not complete and can hardly ever be.
Live Bets
As exciting as Rainbow 6 Siege betting may already be, it can generate even more fun for you, as well as an increased certainty of winning. We are speaking about live betting, and it speaks for itself. Any decent esports site will not only offer you to watch the live stream of the game on their platform, but also accept real-time bets. That way, you may bet at what you were reluctant to predict before the game, but as the match unfolds, certain outcomes may seem clearer to you.
Accumulators
This type of bet takes real confidence in yourself since you have to guess the winners in a series of matches. Due to the task's difficulty, accumulator bets usually come with very lucrative odds. So, you can try this to make the most of your betting, but be advised not to bet too much.
FAQ
Where can I watch Rainbow Six Siege esports?

Most decent sites will have the stream shown in an embedded player right there on the esports site. If not, the official tournament's Twitch or Youtube channels will be the answer.

Can I place bets on Rainbow Six Siege on the go?

Even if a bookmaker does not have a dedicated app, you can be sure that a reputable bet operator will have a well-adjusted mobile version of the site.

Is it safe to bet on Rainbow Six Siege?

It is if you choose a trusted licensed platform and bet responsibly. There is always risk of losing, after all, it's always a gamble.

What are the best Rainbow Six teams to bet on?

R6 betting has not gone for long enough for us to be sure about such things, but G2 and Empire are really strong teams. You may discover other favorites through live and archived streams.

Where can I bet on Rainbow Six Siege teams?

We have suggested several top betting platforms which you will find by scrolling upward.
Conclusion
Repeating our previous tip (it's an important one), bet wisely, no more than you can bear to lose at a given moment. Sure, the tables may turn later when you win everything back and more. However, you need money to place that subsequent wager, and if you lose too much prior to that, you may be reluctant to risk again so soon.
This Rainbow Six Siege betting advice may also sound obvious but shouldn't be neglected. Launch the game and learn everything about it as best you can. Since the game has gone through a series of improvements to become what it has become, keep track of all the updates and improvements introduced to the gameplay.